Design & Build ─ Pre-Engineered
Steel Buildings in Georgia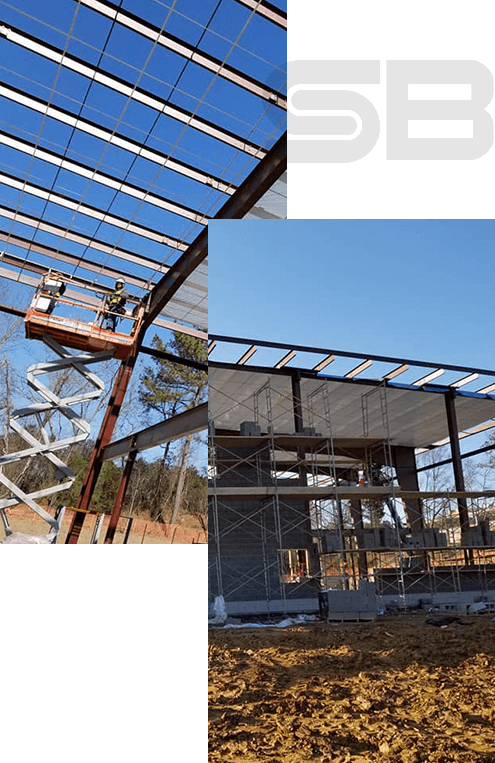 At Southern Steel Buildings, we design, build and install what we sell. Southern Steel Buildings enjoys a 25-year history of successful relationships with key partner suppliers, customers, contractors, and architects. These key relationships have enabled SSB to grow from a supplier of small shop & utility buildings to a regional force in the design, delivery, and construction of agricultural, religious, industrial, and commercial applications.
Stay tuned as we undergo continuous improvement with our site to become more intuitive and user-friendly. On-line quotes, design/specifications, catalogs, color charts, lease/purchase and financing, exciting new products...these are just a few improvements you will see as we grow together.
Welcome to Southern Steel Buildings! Southern Steel Buildings has been in business in Georgia since 1988, providing steel buildings systems across the United States. We offer steel buildings, pole barns, storage buildings, metal building systems, commercial buildings, industrial buildings, storage sheds, pre-engineered steel buildings, and metal roofing, to name a few of our services. When you build with our structures, you'll benefit from these metal buildings advantages:
A complete line of steel building systems for commercial, industrial, community, and specialized applications.
1. Engineered clear-span structures - no internal columns
2. Full manufacturers warranty (25-30 yr) and no maintenance
3. Unmatched experience and capability in the design and fabrication of "customized" metal building systems.
4. A UL-90 rated standing seam roof...the "state of the art" covering system for new and retrofit roof applications.
Completion and occupancy are sooner, and construction costs are lower. Perfect for small to medium applications, Fast Track Buildings provide maximum usable space and design flexibility.
The quality and economy of these steel buildings produce benefits for building owners that are unmatched by any other construction system—a great way to go for a variety of applications.